In This Article:
---
Learn Robotics On Scratch
Grab your party hats and join us in celebrating the release of @Scratch 3.0 Beta which is now compatible with #MINDSTORMS! #WeDo2 compatibility is coming soon! https://t.co/7awdx8wHko pic.twitter.com/a7ef9g8bFx

— LEGO Education (@LEGO_Education) August 1, 2018
---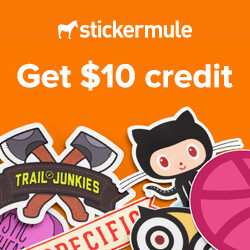 ---
Tensor Flow on Raspberry Pi
We now have prebuilt binaries for @TensorFlow on the @Raspberry_Pi, so you can use pip to install 1.9 in a few seconds! https://t.co/K2nNdYgUX0
Big thanks to @ben_nuttall and all the other Pi community members who helped make this happen.

— Pete Warden (@petewarden) August 2, 2018
RT by @Raspberry_Pi
---
---
$50 to Start the School Year
Visit
MrG.fyi/DonorsChoose
to get started.
---
An Arrow That's Always Right
Right Pointing Arrow pic.twitter.com/F234RzfMtT

— Physics Fun (@PhysicsVideo_) August 2, 2018
RT by @WileyBrazier
---
Listen to Episode 7 of ACEd Tech
Listen Episode 7 of #ACEdTech with @MinnieEdu from @LaJoyaISD where we talk about @DonorsChoose & @PledgeCents; plus an awesome app to get #free books, movies, and other apps.
Visit https://t.co/W4yG9GFQza and let's #Tech2Achieve.#LJTECHi3 pic.twitter.com/TrLI1rdYpG

— eduGOOGdroid (@eduGOOGdroid) August 5, 2018
---